Learn about Bev Smith Kia of Fort Pierce a Fort Pierce Florida dealership
Dealership in Fort Pierce, FL
Our dealership has not been named Bev Smith Kia of Fort Pierce carelessly. Our owner has owned and operated Bev Smith Kia of Fort Pierce since 1998 with care and compassion. He wants to make your car experience fun, and he is here at Bev Smith Kia of Fort Pierce everyday. He is here for his customers, and that is why he provides his cell number right on his TV ads. What other dealership owner is willing to do that? He is very involved with the community and he wants to make Fort Pierce the best place that it can possibly be. We love being able to supply our community with what it needs. Get the car that you need while supporting your community by coming to Bev Smith Kia of Fort Pierce.
We trust our vehicles so much that we even offer a Lifetime Warranty on new Kia models. At no extra cost, customers can trust that a vehicle purchased at Bev Smith Kia Fort Pierce will provide top value. This Lifetime Warranty also doesn't require that you always service a vehicle at our location in Fort Pierce. Customers can travel securely knowing that their vehicle's warranty will protect it almost anywhere in the United States and Canada.
Welcome to our dealership
There is a new Kia out on our lot for you. We have over 100 new Kia vehicles that fully represents all of the most popular Kia models. No matter what type of vehicle you are looking for, we can assure you that there is a Kia that will fulfill your needs and leave you impressed. Whether you are interested in the Optima, Sorento, Soul, or one of our many other fantastic Kia products, you can be sure that we will have the options that you want. Let our friendly staff take you on a tour of everything that Kia has to offer. We will never pressure you into anything or use shady sales tactics that are designed to take advantage of you. Instead we will let our vehicles speak for themselves, and we will be here to help you out along the way. When you buy a car from us, you can take advantage of our car wash service for as long as you own the vehicle.
We're here for whatever you need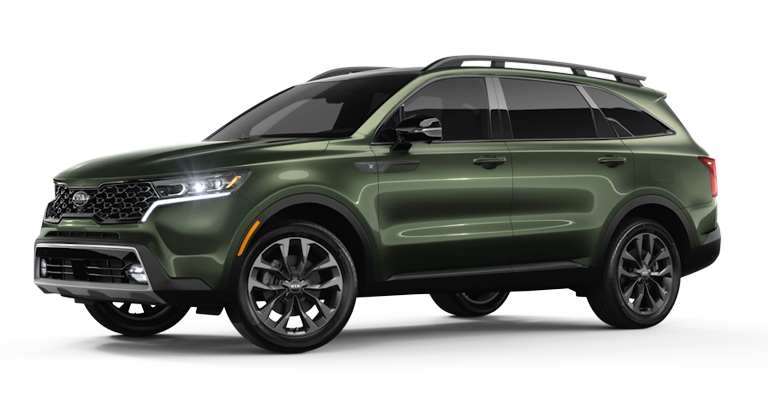 When you need a used vehicle, you want to make sure that you are getting something that is representative of the high level of quality that you deserve. We are only interested in providing you with the absolute best in used vehicles, and we take the time to inspect each one so that we can make sure that it is ready to give you the reliability and the safety that you want in a vehicle. Our selection is bound to have the perfect used vehicle for you that will not only fulfill your needs, but also fit right into your budget. At Bev Smith Kia of Fort Pierce, we want you to forget about the negative experiences that you may have had with used cars at other dealerships in the past, and just remember that we have your best interests in mind.